WordPress began with a humble question from Matt Mullenweg to the world in January of 2003:
My blogging software hasn't been updated for months, and the main developer has disappeared, and I can only hope that he's okay.

What to do? Well, Textpattern looks like everything I could ever want, but it doesn't look like it's going to be licensed under something politically I could agree with. Fortunately, b2/cafelog is GPL, which means that I could use the existing codebase to create a fork, integrating all the cool stuff that Michel would be working on right now if only he was around. The work would never be lost, as if I fell of the face of the planet a year from now, whatever code I made would be free to the world, and if someone else wanted to pick it up they could. I've decided that this the course of action I'd like to go in, now all I need is a name. What should it do? Well, it would be nice to have the flexibility of MovableType, the parsing of TextPattern, the hackability of b2, and the ease of setup of Blogger. Someday, right?
Mike Little in England responded to the 18 year old in Houston, Texas:
Matt,
If you're serious about forking b2 I would be interested in contributing. I'm sure there are one or two others in the community who would be too. Perhaps a post to the B2 forum, suggesting a fork would be a good starting point.
By May 30, 2003, the world of web publishing was changed forever.
It didn't happen overnight, but it happened fast.
As explained in the About WordPress on the WordPress Codex, the online manual for WordPress Users:
WordPress started in 2003 with a single bit of code to enhance the typography of everyday writing and with fewer users than you can count on your fingers and toes. Since then it has grown to be the largest self-hosted blogging tool in the world, used on millions of sites and seen by tens of millions of people every day.

Everything you see here, from the documentation to the code itself, was created by and for the community. WordPress is an Open Source project, which means there are hundreds of people all over the world working on it. (More than most commercial platforms.) It also means you are free to use it for anything from your cat's home page to a Fortune 500 web site without paying anyone a license fee and a number of other important freedoms.
WordPress is unique because it is an open source project created by the users, its own community. All these years later, little has changed. In August of 2005, with the creation of WordPress.com, the free hosted version of WordPress, Automattic was created, a commercial company dedicated to all things WordPress and supporting the WordPress Community.
A few years later, the WordPress Foundation was finally brought into existence to support the non-commercial, non-profit mission of WordPress. It is focused on education and support for WordPress as a whole. It is the driving force behind WordCamp Central, the annual regional WordPress conference events, and WordPress Meetups, local, regularly scheduled meetings of WordPress fans around the world.
WordPress Timeline
According to the Historical Timeline of WordPress, WordPress was born out of b2 cafelog created by Michel Valdrighi. With a vision to improve upon it and make blogging not only easier but accessible by the masses, Matt Mullenweg and Mike Little took b2 and created WordPress (called "forking").
The first official announcement, thus the official "birthday" of WordPress was made on May 27, 2003 in a humble summary post called "WordPress Now Available."
I am very happy to announce that the first release of WordPress is now available for download. A full change log is available, but here is a brief overview of the new features.
By the end of 2003, WordPress documentation was being build in a wiki, which eventually was migrated over to become the WordPress Codex, the online manual for WordPress Users, build upon MediaWiki, the same open source wiki software that supports Wikipedia.
In 2004, the Hello Dolly WordPress Plugin was created by Matt Mullenweg to serve as an example of how to extend WordPress features beyond touching the core coding. It featured random selections in the top right corner of the Administration Panels from the lyrics of "Hello, Dolly" from the musical of the same name (originally known as The Matchmaker based upon Thorton Wilder's The Merchant of Yonkers) made famous by Louis Armstrong, Carol Channing, and Barbra Streisand.
In the same year, bbPress was created, a forum to complement WordPress blogs. bbPress continues to be developed and is currently running the popular WordPress Support Forums and WordPress.com Forums with millions of visitors and comments a year.
The growing WordPress fan club and community development team from around the world hanging out together on an IRC chat realized that the traditional method of changing the core development code was painful for managing updates and upgrades, and WordPress was determined to grow and evolve – fast.
2005 was one of the busiest years in WordPress history.
WordPress Themes were introduced for WordPress 1.5, extracting the design elements from the core programming, allowing users to customize their own site designs without touching the core programming. Integrated with WordPress Plugins, users were able to add modular design elements and functionality at will.
Plagued by comment spam, with the help of some top developers and security experts in the WordPress community, they created Akismet, a crowd-sourced comment spam Plugin that works on WordPress and multiple other publishing platforms.
The first official employee for WordPress was Donncha O'Caoimh. His work on WordPressMU, which eventually became WordPress Multisite (MS), brought WordPress to the attention of corporate companies eager to launch multiple sites from a single administration control point.
Social events began to happen as Matt put out word of open-to-the-public events in San Francisco to announce major WordPress events and activities. People began to gather around the world to talk about WordPress, how to use it, and to learn from each other. That same year, the first BarCamp was held in Palo Alto, California, igniting highly social "unconference" style events, which inspired the first WordCamp the next year.
Since 2004, Matt had encouraged WordPress developers and fans to be the source of the "next big" announcement coming out of the WordPress Community. By 2005, sites specializing in WordPress were popping up everywhere featuring news, podcasts, and WordPress tips and techniques. Web designers and developers began to jump on the WordPress band wagon becoming exclusive WordPress experts. By 2010, official WordPress news was restrained to official sites such as WordPress News and WordPress.com News. Within the past year of 2012, Make WordPress was developed to group together all of the volunteer and community efforts around WordPress.
WordPress.com was launched in 2005 over a flurry of private invites to the service. Today, while the numbers are no longer published, it is estimated that 25-50% of all websites in the world are hosted on WordPress.com.
In 2006, the first WordCamp was held in San Francisco with over 500 people in attendance. There are now hundreds of WordCamps held annually around the world.
Widgets were added in 2007 with WordPress 2.1, named for Ella Fitzgerald. This allowed users to customize their sidebar. The first blog featuring WordPress Widgets had the tagline, "Lorelle calls them Sidebar Accessories" as she complained so vocally about restricting Widgets to the sidebar. Within two years, Widget access began to be found beyond the limits of the sidebar, working their way into footers and headers, even though an entire site could be designed solely with widgets…eventually.
In 2007, Matt Mullenweg was named number 16 on the list of "The 50 Most Important People on the Web" due to his work on WordPress, angel investing, and contributing to freedom of speech.
WordPress has been awarded many honors, as has its founder. In 2007 and 2009, WordPress won the Packt Best Open Source CMS Awards. In 2010, WordPress won the Hall of Fame CMS Category award. The Critters presented WordPress with the best Open Source Web App of the Year Award in 2011.
By 2007, the official WordPress Plugin Directory supplanted all the lists and directories of WordPress Plugins offered by unofficial sources, creating a vast repository of mostly free WordPress Plugins to extend the capability of WordPress sites. Currently, these Plugins are not vetted. They rely upon crowd-sourced recommendations and complaints. Recently, all Plugins inactive for a minimum of two years are hidden from general searches as these are considered inactive and lacking continued author support, and reduces the likelihood of incompatibility issues with upgrades.
In 2008, the official WordPress Theme Directory was opened featured free WordPress Themes to the community that had passed an automatic and human vetting process.
Automatic upgrades and installation of WordPress Plugins were added to the WordPress Administration Panels in 2008 with the release of WordPress 2.7. Automatic installation of WordPress Themes came in the next version.
BuddyPress was created in 2008 by Andy Peatling when he was working on adding social networking, community features to a multiple user WordPress site. It has now grown into a main WordPress Plugin with many additional BuddyPress Plugins to increase functionality and features.
In 2009, there was a furry over what was called Logogate by WordPress fans over a new year's resolution to get WordPress fans to use the proper WordPress logo with the "tall and graceful W not the fat and squat W." At the same time, Matt Mullenweg added a script to WordPress.com which forced a capital P in the word "WordPress" fixing all the uses of the lowercase P in the trademark name.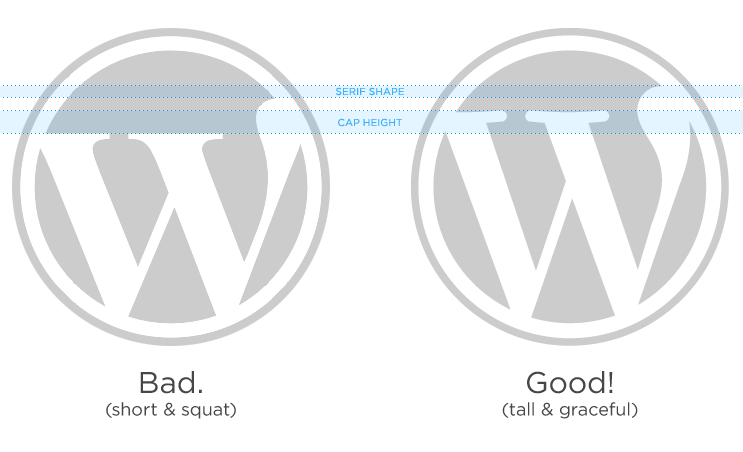 In September 2010, Microsoft announced it would shut down its Windows Live Spaces blogs and partner instead with WordPress.com, sending millions of bloggers to the popular self-hosted service.
Also in 2010, with the release of WordPress 3.0, WordPressMU, the multiple user version of WordPress that runs WordPress.com, was merged into the core of WordPress to feature one click options for installing the multiple site version or the single site version. This made it easier for people to set up multiple blogs within a single installation. The new version was renamed WordPress MS for multi-sites.
WordPress 3.1 brought the Admin Bar, a shortcut navigation bar at the top of WordPress sites when the administrator is logged in, allowing for faster interaction with the Administration Panels or back end of WordPress.
WordPress 3.1 also introduced Post Formats, a feature that allows the user to post specific types of posts such as links, quotes, video, podcasts, and images which are featured distinctively from standard blog posts on WordPress Themes featuring post formats. This made WordPress resemble micro-blogs such as Tumblr.
Many companies supporting WordPress, some owned by Automattic, continue to be crucial to the success and development of WordPress.
GlotPress was created as an entire division of Automattic to focus on the localization and internationalization of WordPress.
Code Poet became a directory and resource for WordPress professionals, helping to connect WordPress customers with WordPress experts and resources.
WordPress Stats
In "WordPress Stats and Numbers: Breaking Their Own Records," I summarized WordPress stats as of 2011. Estimates at the time is that 25% of all websites worldwide were published on WordPress. As of March 2012, WordPress is on 72.4 million sites and WordPress.com hosts about half of them.
As of October 124, 2012, WordPress 3.4 has been downloaded over 21.5 million times, and WordPress 3.5 is due at any time.
WordPress is responsible for almost 15% of the top one million sites in the world representing many corporate companies.
According to Google Trends, WordPress is the fasting growing web publishing platform worldwide. It is available in more than 120 different languages, with new ones being added all the time.
In April 2012, Pingdom announced that WordPress now is in use by 49% of the top 100 blogs in the world, up 32% from only three years ago.
In May 2012, All Things D reported that WordPress now powers 70 million sites, fast moving into the majority of all site publishing platforms worldwide.
As of summer 2012, WordPress has found that access and content generated by mobile devices is up by 500%, leading to improvements in the WordPress mobile Plugins including WP for iOS, WP for Android, WP for BlackBerry, WP for Windows Phone, WP for WebOS, and WP for Nokia.
How Does WordPress Make Money?
In 2012, Forbes Magazine wrote about how WordPress rules the web with over 60 million websites – so where is the money?
The issue of how WordPress makes its money has long been one of the most asked questions.
Today WordPress powers one of every 6 websites on the Internet, nearly 60 million in all, with 100,000 more popping up each day. Those run through its cloud-hosted service, which lets anybody create a free website online, attract 330 million visitors who view 3.4 billion pages every month.

Automattic's enterprise option, WordPress VIP, is now the default digital publishing tool for major media companies (including Forbes.com). For many of these organizations, it's the promised land–a standard, easy-to-use, multimedia-friendly platform–after a decade of lurching through clunky, expensive, jerry-rigged content-management systems.

Given the ubiquity of WordPress, why isn't Mullenweg, now 28, a billionaire?
It's difficult to explain how a company can make money while not having office space, and have employees spread across the globe, and much of the labor generated by volunteer community members. Matt Mullenweg described it as:
How do we do it? Automattic offers a benefit above and beyond what they ever could: We give people the perk and the luxury of being part of an internet-changing company from anywhere in the world. This mirrors the meritocracy that makes Open Source great and treats people on the quality of their ideas and their work whether they're in San Francisco or Argentina. (Or if they started in San Francisco and moved to Argentina.)

Even when big companies try to adopt this (sometimes under the lovely moniker "telecommute," which reminds me of "horseless carriage") people still face cultural resistance from their managers and teams, or find themselves as a second-tier citizen versus those in headquarters. The same often happens in "remote offices." For it to really work it has to be part of the DNA of the company from day one. You have to be really committed to keep the creative center and soul of the organization on the internet, and not in an office.
The funding for WordPress began with investors. Corporate companies with a strong future vision saw their future with the web based in GPL licensed, community-driven publishing platforms. WordPress shone from among the clutter and constraints of TypePad, Movable Type, Blogger, Live Journal, etc. Placing their bets, and company time, on WordPress, they generously put their money where their sites were to keep the community funded and going. The New York Times and Om Malik were among the first to help the young man with his web publishing vision.
In 2006, the first funding investor partners arrived bringing in the millions WordPress needed to keep the company independent and self-sufficient. More funding arrived in 2008, keeping the company going with its 18 employees at the time, as WordPress.com and Automattic's roles in the organization were stabilized and income from those projects began to cover the bills.
WordPress had the WordPress.org domain name, yet there was a lot of confusion over the WordPress.com site. With WordPress becoming a trademark name, the owner of the WordPress.com site eventually gave in and gave the domain over to Matt Mullenweg. He mulled over the possibilities and in 2005 the hosted version of WordPress, WordPress.com, was born, a long time dream of Mullenweg to provide a global publishing platform free of web hosting fees and complications, built with WordPressMU/MS, giving everyone a chance to have their say in the world.
Mullenweg didn't stop with his commercial sites. He saw how WordPress needed to have a variety of companies and projects supporting its users. Ping-O-Matic was created early on to handle all the pings from WordPress blogs (and others) to notify search engines of updates, inviting them to crawl the sites and index them. He bought Gravatar to help users create global avatars across all WordPress sites. He bought PollDaddy to help users easily set up polls and surveys.
In "Automattic Grows Up: The Company Behind WordPress.com Shares Revenue Numbers and Hires Execs" on All Things D, it was announced that Automattic is now profitable, expecting to bring in $45 million in 2012.
The majority of Automattic revenue comes from premium subscription services, and that's supplemented by a "VIP" enterprise publisher business — in total, there are half a million paying customers — as well as a recently launched advertising revenue-sharing network.
Called a commercial Robin Hood and the Blog Prince of Blogging, Matt Mullenweg (Wikipedia Page) has been the recipient of much outside investment, and he has done his fair share of giving back, too. He was named as one of the Most Influential Angel Investors by Forbes in 2012.
WordPress and Jazz Legends
Want to start a conversation with Matt Mullenweg, get him to talk about Jazz and the great legends of the art form. His passion for this uniquely American art is found in the naming of major WordPress releases.
Blogging Pro author, Franky Branckaute put together an infographic of the Jazz Legends of WordPress to show the history of the version names and their namesakes.
For a full listing of the Jazz legends and the version of WordPress they are named for, see WordPress Versions in the WordPress Codex.
More on the History of WordPress
For more information on the history and development of WordPress, check out the following.